Step up to the amazing combination of chocolate and wine.
This isn't just chocolate tasting, it's an event!  With this customized pairing experience you will enjoy specific combinations of wine and specialty chocolate candies.
Chocolate and wine tastings are a great change of pace for book clubs and parties with coworkers.  Try something different for bridal showers, birthday parties, and family gatherings.  Whatever the occasion, make it special by adding chocolate and wine.
Depending on the time of year, as well as your personal preferences, Bryn will customize an assortment of chocolates and wines that will give your tastebuds and mood a lift.  Everyone present will be excited to share in this good time.
Typically Bryn will pick a few dry, red wines, and some sweet, white wines, and then mingle flavors with creams, truffles (if temperatures permit) and roasted nut candies.  Some of these candies will be enrobed in milk chocolate, and some in bittersweet chocolate.  There's something for everyone!
Bryn will guide you through each tasting, pointing out flavors to notice and presenting interesting information about the chocolates you are tasting as well as chocolate in general.
This Chocolate and Wine Tasting includes 5 wine and chocolate combinations.
Base price:   $175 plus $35 per person – $500 minimum + travel expenses

To check availability and actual pricing for your event, please contact us.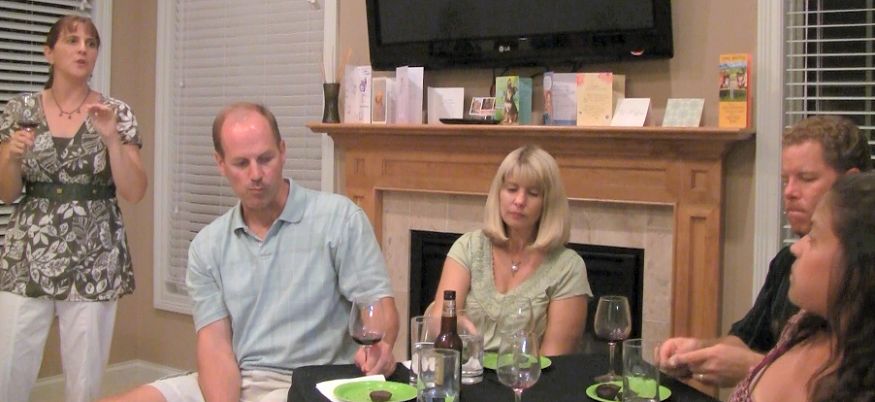 What fun it is to take a chocolate and wine tasting class from Chocolate University! Bryn, you really know your chocolates and your wines. This was a great alternative to Bridal Bingo!
-Becky from West Allis, Wisconsin
Here's an article about Bryn from the Milwaukee Journal-Sentinal…
After football, there is Valentine's Day, when the game changes to love.
Winners often rely on chocolate or wine. And extra points can be earned for bestowing both.
But before taking on these two romantic indulgences, it's smart to do a quick study.
Bryn Kirk, co-founder with her husband of Chocolate University Online, recently shared a few tips about tasting chocolate – it's a lot like tasting wine. And she also discussed some favorite wine and chocolate combinations.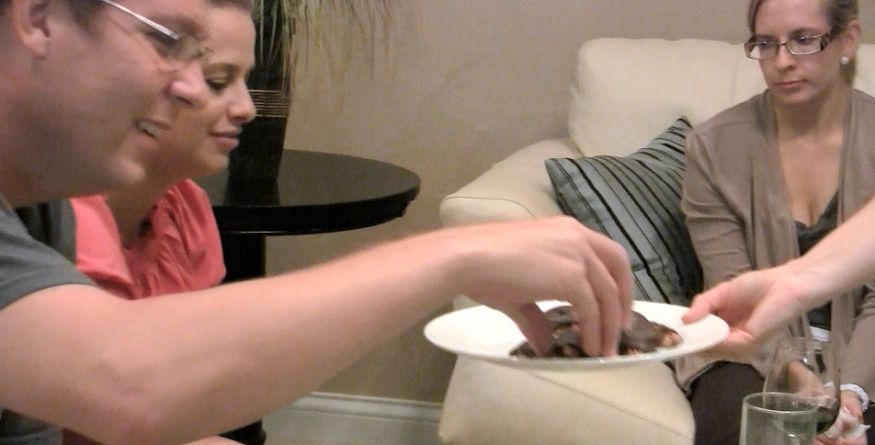 Classic Chocolate Tasting | Chocolate and Wine Tasting | Corporate Chocolate and Wine